Nikon Z30 review: upgrade from smartphone thanks to zoom
In this Nikon Z30 review, which I borrowed from Nikon Netherlands, I'm going to explore the capabilities of this vlogging camera. And although the Z30 is intended for video, I also tested its photography capabilities, including autofocus.
Nikon Z30 quick review
The Nikon Z30 is Nikon's smallest system camera to date, designed for smartphone upgraders on a budget. The Z30 is meant for vlogging but, with its DX APS-C CMOS sensor, can also take 20-megapixel photos. The camera is very compact, making it suitable for travel, especially when paired with the small 16-50mm lens. While the autofocus, eye recognition, and tracking work well for video, it performs poorly for photos, which is odd since the overall photo quality is quite good. The Z30's internal microphones capture sound well, and there's also a microphone input, but it lacks a headphone jack. The Z30 is a good upgrade from a smartphone with a plug-and-play approach and offers advanced settings if the user desires.
PROS
Cheapest Nikon Z camera
Almost plug-and-play
Very compact and light
Good eye-autofocus in video
No crop in 4K video
Long battery life and fast charging
CONS
Photography autofocus is poor
No image stabilization
No headphone jack
No 4K 60fps
No viewfinder
Where can I buy the Nikon Z30?
The Nikon Z30 is available starting from £594, and for less than £799, you can get a complete kit.
Set Lowest Price Alert
×
Notify me, when price drops
Set Alert for Product: Nikon Z 30 Body, Black - £555.00
Last Amazon price update was: September 25, 2023 1:57 pm
×
Product prices and availability are accurate as of the date/time indicated and are subject to change. Any price and availability information displayed on Amazon.com (Amazon.in, Amazon.co.uk, Amazon.de, etc) at the time of purchase will apply to the purchase of this product.
Table of Contents Nikon Z30 review
Table of Contents Nikon Z30 review
This review is 100% independent and not sponsored by Nikon Netherlands or any other party. Nikon provided the Nikon Z30 for testing without any conditions on the final verdict. This article is based on my personal experience with the camera, and I formed my opinion and conclusion based on that.
Nikon Z30 Test and Review: Introduction
The Nikon Z30 is the cheapest and smallest system camera offered by the Japanese company, designed for vloggers looking to upgrade from their smartphone. To keep the camera as compact as possible, there's no electronic viewfinder. A significant advantage is the interchangeable lens capability. For this test and review, I used the standard 16-35mm f/3.5-6.3 VR kit lens. Nikon also provided me with the Smallrig multifunctional tripod (part of the vlogging kit), but the screw thread was too long, causing the camera to move. Conclusion about the tripod: entirely unusable, but that's not Nikon's fault.
The Nikon Z30 vlogging camera was introduced on August 5, 2022, and is a simpler version than the Nikon Z50 released in 2019. The target audience is clear: young vloggers, social media users, and photographers who want a small and cheap camera with good image quality.
Nikon Z30: Features
With an APS-C DX-format sensor and a 20.8 megapixel sensor, it's possible to take photos that you can print in large sizes. Naturally, the Z30 is designed for vlogging, which is why it lacks an electronic viewfinder. It can shoot videos at a maximum resolution of 3860 x 2140 pixels (UHD 4K) and 30 frames per second. For 120fps slow motion, set the camera to Full HD and 1080P.
Specifications of Nikon Z30:
| | | |
| --- | --- | --- |
| | Nikon Z30 (2022) | Nikon Z fc (2021) |
| Sensor | APS-C 20.8MP CMOS | APS-C 20.8MP CMOS |
| Processor | Expeed 6 | Expeed 6 |
| Autofocus | 209 AF points phase and contrast detection | 209 AF points phase and contrast detection |
| Image Stabilization | None | None |
| ISO | 100-51,200 (expanded to 204800) | 100-51,200 (expanded to 204800) |
| Resolution Format | 5568 x 3712 | 5568 x 3712 |
| Video | Max. 3840 x 2160 @ 24/25/30p, MOV, H.264, Linear PCM | Max. 3840 x 2160 @ 24/25/30p, MOV, H.264, Linear PCM |
| Viewfinder | None | 2.36m dot, 100% coverage and 1.02x magnification |
| Memory Cards | 1x UHS-I SDXC | 1x UHS-I SDXC |
| LCD Screen and Resolution | 3-inch 1.04-million dots vari-angle touchscreen | 3-inch 1.04-million dots vari-angle touchscreen |
| Burst fps | 11fps with AE/AF-tracking | 11fps with AE/AF-tracking |
| Shutter | min 30 sec / max. 1/4000 electronic | min 30 sec / max. 1/4000 electronic |
| Battery | EN-EL25 | EN-EL25 |
| USB Connections | 1x USB-C 3.2 Gen 2 + charging (5 Gbit/Sec) | 1x USB-C 3.2 Gen 1 + charging (5 Gbit/Sec) |
| HEIF Format | No | No |
| Body Size | 128 x 74 x 60mm | 135 x 94 x 44mm |
| Weight | EN-EL25 | 445 grams |
| Price | £594 for the body | £879 for the body |
Inside the camera, the EXPEED 6 processor is used, which allows you to take up to 11 photos per second with AF/AE tracking. Both animal and human detection and eye focus work for photos and video in uncompressed 4K and Full HD.
Lens Mount
The Z30 uses the Z-mount, providing access to all Z lenses. While there are many full-frame Z lenses available, there are few designed for an APS-C sensor. Fortunately, the Z30 is also available with an FTZ adapter, allowing you to use older F-mount lenses.
Nikon Z30 Test and Review: Body and Usage
Small, compact, and light – that's what Nikon aimed for with the Z30, and they succeeded. During my test days, it was convenient to carry a compact model, especially when the weight doesn't become burdensome after a long day of shooting. The camera is certainly larger than a big smartphone but comes with a (compact) 16-55mm lens that retracts when not in use.
The camera measures 128mm x 74mm x 60mm and weighs 405 grams with a memory card and battery. Hang the camera on the neck strap, and you'll hardly notice you're carrying it.
The camera feels professional due to the deep grip on its body. This ensures you can easily mount larger (zoom) lenses and not worry about dropping the camera. Additionally, it helps in providing better stability.
Buttons
On the front of the body, there are two function buttons which, given its price, I didn't expect. That's a big plus! By default, you use these buttons to switch between manual and autofocus. Honestly, it takes some time to get used to pressing the button and using the dials. One dial controls MF or AF modes, while the other lets you select the mode (Wide, Animal, Human, Spot).
MF+AF
I found it a bit cumbersome, especially when I wanted to quickly switch between MF and AF. Although AF + MF is enabled in the menu (allowing you to manually focus while AF is on), it doesn't work in practice. A dedicated button to switch between AF and MF would be welcome.
Video Record Button
The video record button, compared to the Nikon Z fc, is in a better position. There's more space around the button, and it's easier to press. I would've preferred the button next to the main shutter, which feels more intuitive.
Mode Dial
Of course, the dedicated dial for switching between photo and video mode is a welcome addition. Inside the dial is the DISPLAY button, which allows you to change the information shown on the screen. This works just like on other (professional) cameras and ensures a smooth workflow.
Battery
The EN-EL25 battery that comes with the Nikon Z30 lasts quite long, mainly because the Z30 doesn't produce large files. A significant advantage is the ultra-fast charging via USB-C directly in the camera. I easily took the camera out for an afternoon without running into battery issues.
LCD Screen
The LCD touchscreen has its pros and cons. The display itself is clear with a user-friendly interface. However, the autofocus touch control is frustrating. Sometimes it functions as expected, other times it doesn't. The screen provides options to switch between touch recording, touch area, or touch focus. The latter focuses on the point you touch, but it doesn't always work. I've had to turn the camera on and off multiple times or change the shooting mode to get the screen to work properly.
Disclaimer: Nikon indicated they provided a retail-ready model, but one that had been reviewed multiple times. Perhaps there was something faulty with this particular camera.
The 3-inch LCD screen has a resolution of 1.04 million dots and can be fully tilted, so you can see yourself. The screen feels solid, and it's beneficial that it can be completely folded to prevent scratches while traveling.
Would a 3.2-inch screen have fitted the camera? Yes, but that would have increased the price. Given a choice, I'd prefer a headphone jack over a larger screen.
Electronic Viewfinder; It's Absent
The absence of an electronic viewfinder on the camera is due for two reasons: it's primarily a vlogging camera, and it helps reduce the cost. For vloggers who occasionally take photos, this isn't a problem. The LCD screen is perfectly adequate for the occasional snapshot.
However, if you are a hybrid user, you might want to consider the Nikon Z fc, which is essentially the same but with a viewfinder.
Nikon Z30 Test and Review: Photography
Although the Nikon Z30 isn't primarily designed for photography, it certainly can capture photos. The photo quality is commendable, and the vibrant, true-to-life colors seen in high-end models are evident here. The resolution is 21 megapixels, ample for a camera not primarily intended for photography. The maximum shutter speed is 1/2000, making it seem like the Japanese company is intentionally sidelining itself in the photography realm.
Photography Features are Somewhat Hidden
Regarding photography, there are various settings, but they are somewhat tucked away. For instance, burst shooting is possible up to 11 photos per second, and you can apply various filters and effects. Additionally, features like timelapse and stacking (overlaying images for an HDR effect) are available.
The autofocus couldn't be worse
The biggest drawback of the Z30 is its autofocus in photo mode. I've never held a camera where the autofocus performed this poorly. This is surprising since it works quite well in video mode.
Touch-focus doesn't work well either
When the touch-focus works (see the section about the LCD screen), the camera indicates that it's focused on the subject, but the resulting photo turns out blurry. Even when taking selfies, with eye-focus turned on, the images are out of focus. I notice the focus struggles when there are multiple objects in the foreground and background. The Z30 can't decide and sometimes just doesn't focus.
Unfortunately, even in AF + MF mode, where you can manually adjust the focus, it was impossible to focus. The manual focus ring just didn't work.
Nikon Z30 test and review: video
If you want an affordable vlogging camera, the Nikon Z30 is perfect. It's designed for basic vlogging in UHD 4K at 30 frames per second or up to 180fps for smooth slow-motion footage. It's a shame there's no 60fps in 4K, allowing footage to be slowed down by half without having to switch back to Full HD. I don't think the camera would be pricier if 4K 60fps were possible. Nikon missed an opportunity.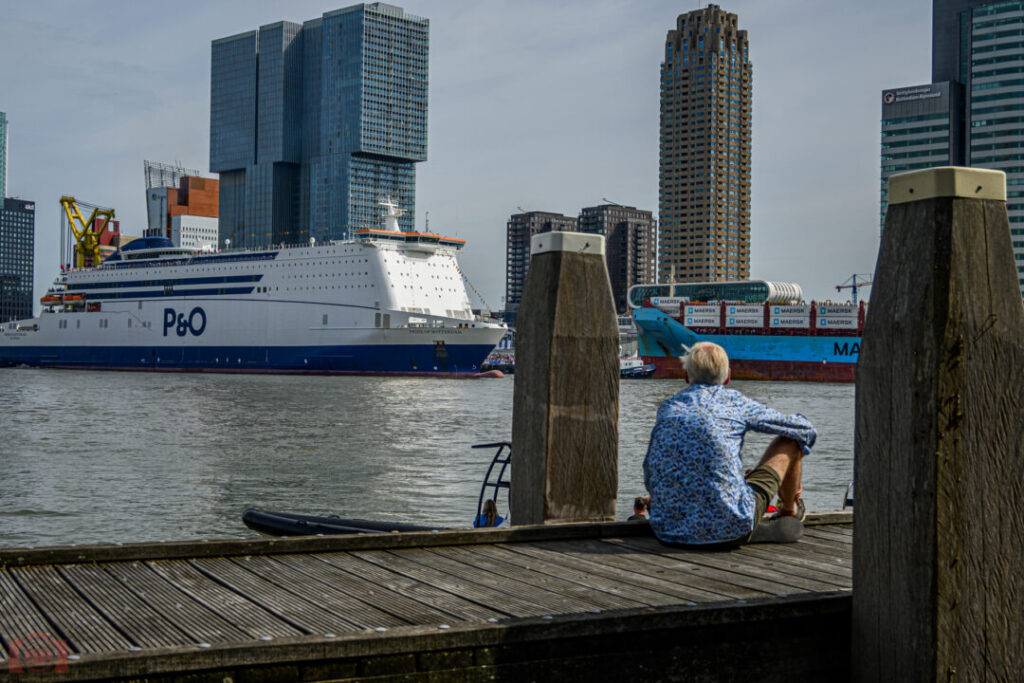 To make the Z30 video-centric, Nikon has added a 'Tally' light to the front of the camera. It turns red when the camera is recording, which is useful when you're filming in selfie mode or from a distance.
Built-in microphones deliver clear sound
On top of the camera, there are stereo microphones that record surprisingly clear sound. If you purchase the vlogging kit, you also get a 'dead-cat' windshield that you can slide onto the accessory shoe. This helps reduce wind noise. It's possible to connect an external microphone, but not headphones. It's surprising that Nikon didn't include headphone jacks on the Z30, as it's considered essential by most filmmakers. Meanwhile, competitors like the Sony ZV-E10 have it.
Video Resolutions and Clip Length Up to 125 Minutes
With a maximum duration of 125 minutes per clip, the Nikon Z30 suits various users. Think of vloggers recording long interviews or individuals filming themselves performing an activity like yoga. Note that this duration is only available in Full HD at 25fps. In 4K, the maximum clip length is 35 minutes. Furthermore, with the EN-EL25 battery, you can film up to 75 minutes, so you can only reach the 125 minutes if the camera is plugged into a power source. Fortunately, this is possible through the USB-C port.
Image Quality is Sharp with Natural Colors
For users purchasing the Nikon Z30, image quality is likely paramount. Good news, the image quality at UHD 4K 25fps looks solid. You can use the footage straight out of the camera without any color correction. While the clarity isn't as high as high-end models, sharper images with high bit-rates also consume more card space.
Even the details appear sharp without overly hard contrasts on the edges. The image quality is notably superior to the average smartphone. Of course, the upcoming iPhone Ultra Mega Plus might surpass it, but it's pricier than the Z30.
One Gigabyte per Minute
If you film at the highest resolution, a minute of footage will take up around 1 gigabyte (900mb). 30-second files are around 400 mb. The longest clip I've recorded is 02:51 minutes and has a file size of 2.65GB.
Memory Cards for the Nikon Z30
The Nikon Z30 features a single UHS-I memory card slot located at the bottom, next to the battery. A perk of UHS-I SD cards is their affordability. This means you can easily buy one or two 128GB cards. The SanDisk 128GB SDXC Extreme Pro would work just fine, for example.
Image Stabilization During Filming Isn't Very Stable
There's no optical or physical stabilization on the Nikon Z30, but there is digital stabilization with a 1.3x crop (zoom-in) of the image. Frankly, it doesn't work that great. It's much improved if you mount the camera on a small tripod that you hold. It's understandable that there's no 5-axis stabilization in the camera, since it would make the Z30 bigger and significantly pricier.
The digital stabilization provides slight stability, but sometimes lags motion. This can result in a small jolt in the footage, preventing really smooth panning left and right. Since the camera is so small and light, shakes are more noticeable when stabilization isn't activated. Therefore, stabilization works best for static hand-held shots.
It's always essential to practice good tilts and pans (up/down and left/right movements) manually. Make sure you're stable and practice the movement before you actually record. This way, you can manage well without or with just digital stabilization.
The Nikon Z30 isn't a camera for walking vlogs. Even with digital stabilization (which results in a cropped, or zoomed-in image), the footage isn't stable. If you insist on vlogging while walking, at least use a tripod or a small gimbal. When you shoot (statically) from a tripod, it's better to turn off the stabilization, so the crop doesn't cut off any of your view.
Nikon Z30 autofocus in video is better than in photography
The autofocus in video is much better than in photography. During the test, I noticed that the camera quickly and accurately detects human eyes. Combined with the touchscreen, it's easy to switch between focus points. However, occasionally, the touchscreen isn't responsive, and I have to turn the camera off and on.
Nikon Z30 test and review: 16-50mm lens
The 16-50mm kit lens, also available in the package, is notably small, light, and compact. When not in use, you can retract the lens a bit more, making it even more space-efficient. This way, it almost feels like having a compact camera that can fit into larger jacket pockets.
Because the lens is so small, the rings are close together. In my opinion, the focus and zoom rings should have been reversed. The focus is right in front of the body and is hard to reach. The zoom ring is just behind it, and I think it's in the wrong order.
Nikon Z30 test and review: Conclusion
The Nikon Z30 is definitely a solid upgrade from a smartphone, featuring helpful automatic modes to make operating this camera easier. It's still recommended to learn how to use the manual modes, as it provides more control over the image. While the photo quality is decent, the autofocus in photography mode isn't great, and the lack of a viewfinder makes focusing difficult. However, the autofocus in video mode works well and is reliable. It quickly detects human and animal eyes, and it's easy to shift the focus point using the touchscreen.
A significant advantage is that the Nikon Z30 is one of the more affordable cameras on the market, and for less than £1000, you can have a set ready to go. The camera lacks 4K 60fps and maxes out at 30 frames per second. The sound from the built-in microphone is surprisingly clear, and conversations are easy to follow. There's a microphone jack but no headphone jack, which is a huge oversight for a video-centric camera.
Keep in mind that the camera doesn't have built-in physical image stabilization or an electronic viewfinder. With the Nikon Z30, you're making a good choice if you're looking for a serious upgrade from a smartphone that will last for years.
Read Nikon Z30 customer reviews
Click on the tabs below to see the prices of different versions.
Set Lowest Price Alert
×
Notify me, when price drops
Set Alert for Product: Nikon Z 30 Body, Black - £555.00
Last Amazon price update was: September 25, 2023 1:57 pm
×
Product prices and availability are accurate as of the date/time indicated and are subject to change. Any price and availability information displayed on Amazon.com (Amazon.in, Amazon.co.uk, Amazon.de, etc) at the time of purchase will apply to the purchase of this product.
Nikon Z30 review by the numbers
PROS
Cheapest Nikon Z camera
Almost plug-and-play
Very compact and light
Good eye-autofocus in video
No 4K film crop
CONS
Autofocus in photography is poor
No image stabilization
No headphone jack
No 4K 60fps
No viewfinder
Why should you buy the Nikon Z30?
You're a content creator still using smartphones
The Z30 is a significant step-up and with the ability to swap lenses, you get sharper images and more zoom options. For this price, you can also buy the high-end iPhone or Samsung models, but they last much shorter and cost more money, for fewer camera-oriented features. The Z30 can shoot in 4K 30fps without cropping the image, and you can buy it as a kit with lenses.
You want to focus on image quality
On a small screen, many smartphone images look good, but upon enlargement, you start seeing pixels and sharp edges. The video from the Z30 is good, and with interchangeable lenses, you get soft edges and beautiful bokeh (depth-of-field) effects.
You want easy internet connection possibilities and to set your settings
You can easily connect the Nikon Z30 to a smartphone or laptop to transfer and edit images. With fully manual settings, you can customize the camera to your liking. There are enough function buttons to which you can assign a purpose to enhance your workflow. If needed, there's also an automatic mode for photos and videos.
Why shouldn't you buy the Nikon Z30?
You're also a photographer
The Nikon Z30 lacks a viewfinder, and its autofocus is not good for photography. The camera focuses on delivering good video and falls short in photography. The image quality for photos is good, almost 21 megapixels, but handling the camera for photography isn't pleasant.
You're an experienced videographer
While the Z30 is suitable for simpler video tasks where you just turn on the camera and make decent films, it's not for serious work. There's no option to shoot in 4K 60fps, and you can't set the bit-rate. Additionally, there's no headphone jack, so you can't hear incoming sound. Listening to recorded material is only possible through the tinny mono-speaker of low quality.
Nikon Z30 alternatives
Alternatives to the Nikon Z30 include:
Sony ZV-E10: A similar camera from Sony, but with a crop on 4K video.
Nikon Z50: Similar to the Z30, but with a viewfinder.
Panasonic G100: Has a smaller (MFT) sensor but includes a viewfinder. There's also a crop on the 4K video.
Nikon Z30 FAQ (frequently asked questions)
Can I use the Nikon Z30 even if I'm not a vlogger?
The Nikon Z30 is also suitable for photographers and videographers looking for a step up from smartphones. Thanks to interchangeable lenses and full customization options, you can work like a pro. So, you don't have to be a vlogger to use this camera.
Does the Nikon Z30 work with the screen folded?
Yes, the Nikon Z30 works even when the LCD screen is folded, as long as the camera is on.
Does the Nikon Z30 perform well in low light?
When shooting RAW images, you can photograph in low light. At high ISO values, you might need to reduce noise. In videos, noise becomes noticeable at ISO values higher than 3200.
What is Camera Deals Online?
We at Camera Deals Online find the best video and photo camera, lens and drone and online prices for you. With us, you can find camera prices, top-lists and we write reviews and blogs with tips and camera information. In addition, we give you the latest news about cameras, smartphones, camera equipment, film, and the photography field. This way, we help you find and buy the best camera, lens, drone, gimbal and accessories. Our website is 100% independent.
Camera Deals Online exists thanks to you! When you buy a product through one of our links, we receive a small percentage of the total amount. This has no effect on the price of the product. Thank you!
News and recent posts